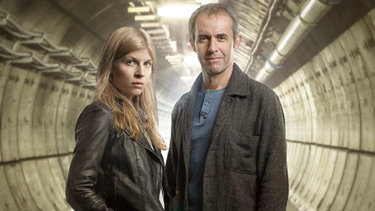 THE TUNNEL - Second Unit Director

The Tunnel, which follows detectives from the UK and France as they're drawn together to follow the complex, cross-channel case of a serial killer, debuted on Sky Atlantic in October 2013.

The Tunnel, which is based on the format of The Bridge, is a Sky Atlantic HD and CANAL+ co-production from Kudos Film and TV and Shine France Films. Starring Clemence Poesy and Stephen Dillane.

DOCTORS - Director of 12 episodes

BBC1 drama series set in a busy Midlands practice, following the turbulent lives and loves of the staff and patients.
Nicole's first 6 episodes were broadcast in November 2013 and March 2014 and included cameos from comedienne Karen Taylor and British legend Lionel Blair.

Her fourth block was broadcast in January 2015, encompassing both comedic and more serious content.


If you would like to view any excerpts/episodes, please contact Jennie Miller at Independent Talent.